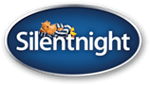 Trusted Expertise
Silentnight, the UK's most trusted sleep brand, boasts over 75 years of experience. Known for their iconic duck and hippo TV ads, Silentnight is beloved nationwide. From mattresses to upholstered bases and headboards, each product is meticulously crafted in Barnoldswick, Lancashire, UK, and rigorously tested to meet British and European standards.
Tailored Sleep Solutions
Silentnight understands that sleep needs vary. Established in 1946 as Clarke's Mattresses, the company has evolved into an award-winning brand with accolades like Which Best Buy, Brand of the Year, Superbrands, and Good Housekeeping. They're committed to providing innovative solutions for every sleeper.
Quality and Innovation
At the heart of Silentnight is a commitment to quality and innovation. Their products undergo rigorous testing in their SATRA-approved in-house lab. As a BSI-registered company, they invest in cutting-edge technology to ensure excellence in every product.
Sustainability Champion
Silentnight takes sustainability seriously. They are proud to be a carbon-neutral business with zero landfills. As pioneers in the Science-Based Targets Initiative (SBTi), they aim for net-zero carbon emissions by 2040. A signatory to the Climate Pledge, Silentnight operates as a Carbon Neutral+ organisation, offsetting more carbon than they produce annually. They are dedicated to repurposing manufacturing waste and achieving zero waste in landfills.