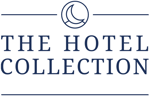 A sleeping experience that will exceed your expectations whether you're a small B&B or well-established hotel chain, we can supply you with exactly what you need. The Land of Beds Hotel Collection is your ticket to create paradise for your guests, from pillowtops to pocket springs this heavenly collection will transport your guests into pure bliss as they drift off night after night.
Each mattress has been handpicked by our experts to provide you with a supportive and luxurious sleeping experience meaning your guests will return time and time again.
The Hotel Superior offers pampering comfort with the use of pocket springs that contour to your body for a supported sleep, or if you are looking for quality and excellent value for money The Hotel Support offers just that with a balcony of edge-to-edge support.
Upgrade your cosy escape to five-star indulgence with The Land of Beds Luxury Hotel mattresses featuring a unique spring system for enhanced support and a luxurious pillowtop layer that grants extra comfort as you drift away into your peaceful paradise.
As a hotel owner you will be aware of Crib 5 (also known as Ignition Source 5), if you are new to the industry or just simply looking for a safe cosy escape, we have ensured that all our hotel mattresses have been tested to pass UK Fire Regulations 1988. These regulations go further than the regulations required for domestic use.
Call our Hotel Collection Experts on 01928 242 829 with any of your questions or requirements and we will do our best to meet your every needs.