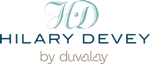 From Dragons' Den to Worldwide Success
In 2011, the owners of Duvalay, Liz and Alan Colleran, took their innovative memory foam sleeping bag to the hit TV show Dragons' Den. Their appearance caught the attention of renowned businesswoman Hilary Devey, who recognised the versatility and universal appeal of Duvalay's products. With Hilary's investment and expertise, Duvalay's story skyrocketed, propelling the brand to new heights.
Handmade Craftsmanship from the Heart of West Yorkshire
Duvalay is proud to call the Heavy Woollen district of West Yorkshire home. Each Duvalay bed and mattress is meticulously handmade by skilled artisans who dedicate days of expertise to creating every perfectly finished work of art. By preserving the skills of the Yorkshire textile and bed-making heritage, Duvalay showcases their commitment to traditional craftsmanship in an era dominated by mass production.
Innovation Inspired by Caravaning
Duvalay's journey began with Liz and Alan Colleran's own experience of the discomfort and insomnia associated with caravanning. In 2003, they introduced the innovative, comfort-enhancing mattress topper that became the foundation of Duvalay's success. The lightweight and portable memory foam topper quickly gained popularity, leading to the expansion of their product range to include custom-made and off-the-shelf mattresses, pillows, and toppers for various applications.
Expanding Horizons: Partnership with Swift Group
Duvalay's commitment to innovation led them to invent and launch the Duvalite collection of shaped and bespoke mattresses for caravans and motorhomes. Made from recycled materials, Duvalite mattresses are up to 35% lighter than traditional ones, resulting in fuel savings for vehicles. Recognising this groundbreaking solution, the Swift Group, the largest caravan manufacturer in the UK, signed a deal to fit Duvalite mattresses as standard in their top-of-the-range models, leading to Duvalay's expansion and the creation of more jobs for skilled workers in Yorkshire.
Global Reach and Prestigious Partnerships
Duvalay's commitment to affordable luxury and exceptional sleep solutions has earned them partnerships with prestigious brands worldwide, including Mercedes-Benz, Disc-O-Beds in the US, Arleigh International, and GO Outdoors. They have also signed an exclusive licencing agreement to bring their mattresses to the East Asian market, bringing their brand of affordable luxury to China and Korea.
Awards and Recognition
In addition to their success in the caravan and motorhome markets, Duvalay entered the home bedding industry. The Hilary Devey Collection, launched in 2015, quickly gained recognition and outstanding reviews from prestigious publications such as The Independent, Good Housekeeping Magazine, and Mumsnet. Duvalay's commitment to quality and innovation led them to win the 'Bed Manufacturer of the Year' award at the National Bed Federation's Bed Industry Awards for two consecutive years.
Your Path to a Better Night's Sleep
Join over a million satisfied customers worldwide and experience the luxury and comfort of Duvalay. Inspired by Sir Richard Branson's endorsement that "Everyone should have a Duvalay," they continue to provide the perfect sleep solution for discerning individuals. Treat yourself to the luxury you deserve and make Duvalay your partner in creating a sleep experience that surpasses all expectations.